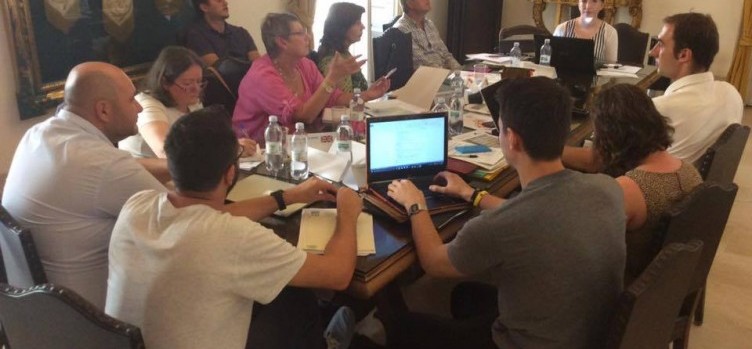 THIRD PARTNERS MEETING
Just concluded the Validation for Volunteers 3rd project meeting in Catania, hosted by our Italian Partner Cope Cooperazione Paesi Emergenti. These are the poits in Agenda and worked out:
1-Presentation of the informal learning activities and competences validation web-tool,
2-Planning of the forthcoming validation web-tool pilot-testing,
3-Table of content of the eBook,
4-Structure of the dissemination National Seminaries,
5-Draft of the potential project poster.

The main purpose of the 3rd meet-ing from 4th to 6th October 2015 in Catania, Italy was the development of a common understanding about the process within the usage of the online tool.
The most important outcome of the discussions was the insight that the DesTeVa tool includes a declarative and a portfolio method of validation. Therefore it is meant to be filled out over time. Users have to reflect about their competences and invest time in developing the portfolio which grows with the users' experiences.

During the second part of the meeting, after the most important aspects of the process had been clarified, the forthcoming tasks were delegated and deadlines were set.

During the third part of the meet-ing Manuele presented ideas about the α and β tests, which will be in English with at least 100 people. Stakeholders will not be involved in this phase.
Raul presented some ideas for the national seminars about the procedure and contents.

There was a third presentation held by Ikbal about the e-book for which there are two options: (1) Each country will write two scientific papers. This is a process-oriented approach. (2) There will be one case study per country about the opportunities and chances for validating informal learning outcomes.
In the end of the meeting the participants created posters to present the main idea of the online tool explaining the several steps. The poster shown above is the one that won the election on the project's Facebook page.