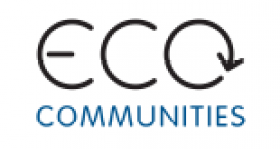 Eco Communities is a social enterprise working in the fields of local development, heritage preservation and community participation and learning. It is also specialising in the reuse and recycling of all types of computer equipment. Each year 300 recycled computers are being delivered to sheltered homes and deprived families together with over 800 hours of associated IT training. We are actively contributing towards bridging the digital gap between generations by providing more senior citizens with the opportunity to access modern technology and Internet.

Eco Communities has a training centre and offers a range of accredited training courses: European Computer Driving Licence, Basic IT Skills, First Aid at work, Health and Safety in the workplace, Food Safety, ESOL, and many more. We help unemployed, disadvantaged and vulnerable people in the community to gain qualifications and improve their employability through apprenticeships, work experience placements, and volunteering.

Eco Communities is keeping a variety of community assets open and available for public use. The company is currently being run out of four libraries in South East London that would otherwise have been closed. Each year these libraries attract approximately 200,000 visitors who can take advantage of the workshops, exhibitions and other outreach and engagement activities organised in addition to the library service. Free use of computers and Internet access is available at the libraries, which opens up opportunities for community based learning and training.